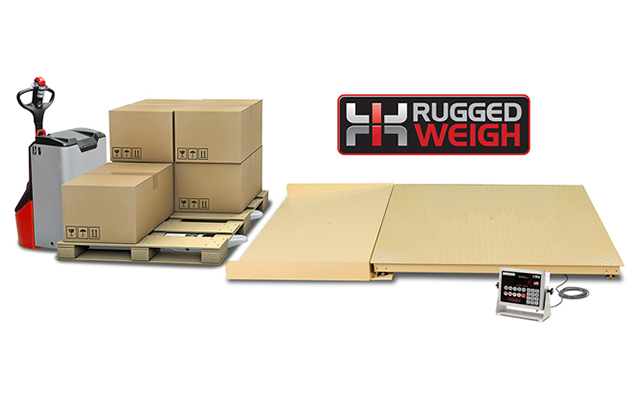 OUR PRODUCT / BENCH SCALES, COUNTING SCALES AND FLOOR SCALES
Cardinal® RuggedWeigh Economical Floor Scales
Cardinal Scale's popular RuggedWeigh series electronic floor scales feature an economical price, robotically-welded manufacturing precision, NTEP legal for trade, adjustable height load cell feet with specialized flexible footing that compensates for uneven floors, baked-on anti-corrosion polyester tan paint, low-profile design with flexible four-way approach, and checkered stainless steel or mild steel scale decks. The unique channel construction underneath the scale deck completely guards the stainless steel load cells, internal wiring, and stainless steel junction box for superior protection against any possible forklift damage.
Capacities: 5,000 lb x 1 lb or 10,000 lb x 2 lb
Platform sizes available: 3 x 3 ft, 4 x 4 ft, and 5 x 5 ft
Platform height: 3.4 in
Load cells: Stainless steel load cells
Available in various options
Need Help?