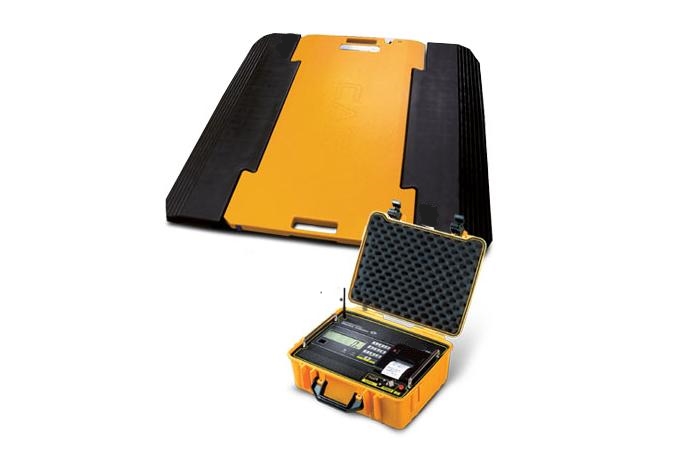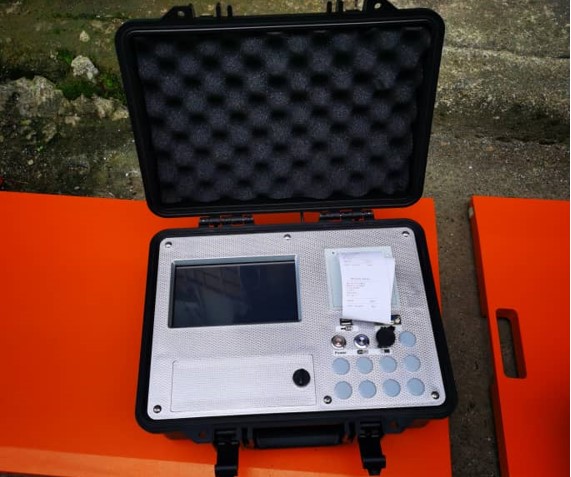 OUR PRODUCT / INDUSTRIAL SCALES
WIRELESS PORTABLE AXLE WEIGHER
Wireless Portable Axle Weighing Pads
Features:
In-Motion Speed: Max 8 km/h
High intension aluminium alloy raw material, light to carry.
Water proof. It can be used in raining or snowing environment.
Seal protection for normal working environment such as Standard Concrete Road, Flat Construction Site, High Way check, etc.
Load cell based with high Weighing In-Motion accuracy and OIML Standard Static accuracy.
Load cell over load protection with 120% overload protection.
Build-in Cable protector to avoid error when cable is broken.
Build-in anti-electromagnetic interference to make sure weighing result would not be influenced.
Build-in auto compensation system to compensate weighing error on double joint axle or triple joint axle.
Designed for both static weighing & in-motion weighing.
Ideal for weighing vehicles; particularly accurate and sturdy, with attention to details.
Wireless Weight Indicator with Transportation Case
Features:
High-definition Touch Screen
With high speed thermal Printer
Standby working 40 hours battery with auto switch off function
Unlimited Records stored.
Running on Windows CE 6.0 system with good compatibility
2 Channels system
RS232, USB 2.0 as default (on Wireless edition USB 2.0 & WIFI as default).
30 meters working distance for wireless version.
Measures Each Wheel Weight, Each Axle Weight & Total Truck Weight
Excel, text or Database file output
4 Cores ARM CPU, 2GB Memory with 4GB Hard Disk
8″ screen
Indicator with transport case and high speed thermal
Particularly suitable for mobile weighing applications.
Need Help?