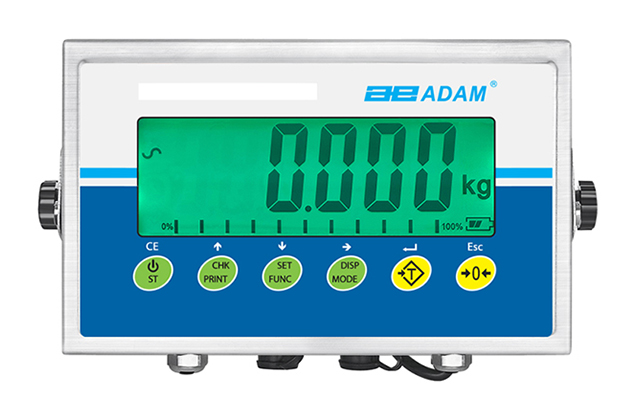 OUR PRODUCT / CARDINAL® WEIGHT INDICATORS
A  rugged stainless steel design and IP67 rating make AE 403 the right choice for a variety of industrial applications. The backlit display shows results in 40mm-high digits and changes color when the weight is over, under or within limits. Easily monitor overloads with the capacity tracker. The included bracket allows the AE 403 to be mounted on the wall or other vertical surface for optimum visibility and flexibility.The multi-function AE 403 indicator can be combined with weighing platforms to handle demanding industrial tasks. It performs well on the loading dock, at food processing plants, in agricultural settings, or in shipping and receiving areas.
Features:
Unit measurement: g, kg, lb, lb:oz, oz, N, custom unit
Power supply: 12VDC 800mA adaptor / Internal rechargeable battery
Display: Backlit LCD with 1.6" / 40mm – high digits
Housing: Stainless steel
Protection: IP67
Net weight: 2 kg
Need Help?
Tank/ Silo Weighing System
Bench Scales, Counting Scales & Floor Scales