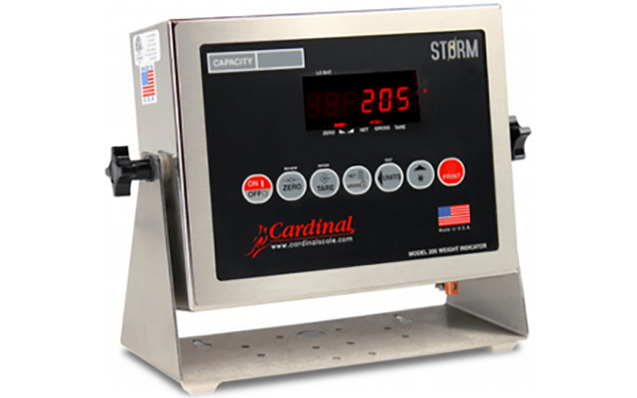 OUR PRODUCT / CARDINAL® WEIGHT INDICATORS
The USA-made Cardinal 205 is an extremely versatile indicator, pairing with bench, floor, or even vehicle scales. A stainless steel desk enclosure ensures accurate, reliable operation in harsh environments and wash-down applications.
Features:
Excitation voltage: 12VDC
Sensitivity (Non-commercial): 0.15uV/e
Resolution: 100 to 240,000
Enclosure IP rating: IP67 stainless steel
RS485 output included for long distance LED remote display
Made in USA
Need Help?
Tank/ Silo Weighing System
Bench Scales, Counting Scales & Floor Scales